Today, we announce the Top 50 Women in Accounting for 2023, and celebrate women across the globe.
14 mins
02 May 2023
by

Rebecca Mihalic
show = false, 3000)" class="relative cursor-pointer inline-flex gap-x-2 hover:no-underline group active:bg-transparent decoration-transparent border rounded-full w-12 h-12" title="copy link">
Copied to clipboard.
Drum roll, please! Introducing the Top 50 Women in Accounting for 2023!
Here, we celebrate the success and confidence of women in accounting and bookkeeping from around the world who are making a significant impact in the accounting industry. This year, we received a whopping 1,292 nominations from 14 countries, with 939 unique nominees! From this impressive pool, our esteemed judging panel has selected 50 exceptional accounting women who are true leaders in their field.
The Top 50 Women in Accounting program is more than just a celebration of these accomplished women accountants; it's a testament to the progress taking place towards creating a more diverse and inclusive industry. Our winners come from all corners of the globe, and they are using their leadership and mentorship to inspire and elevate the next generation of female accountants and accounting professionals as a whole.
We want to extend our sincerest thanks to each and every one of our nominees and Top 50 for participating in this year's awards. Your work and dedication to the accounting industry are influencing change that will last for generations to come. The community is grateful for your contributions and for the positive waves you're making in the industry.
This year's awards theme, 'sparking lasting confidence', is particularly apt. We know that recognizing a woman's achievements can ignite real change in confidence, both in herself and in those around her. As we celebrate the success of our Top 50 Women in Accounting, we hope to inspire women everywhere to feel confident in their abilities, their leadership, and their potential to make a difference.
Whether it's having the confidence to run a business in times of uncertainty, building self-assurance as a leader, instilling confidence in others through mentorship, or providing equal opportunities to all, we know that confident women leaders have a positive influence on both profitability and productivity. And as we celebrate the Top 50 Women in Accounting for 2023, we know that these women in accounting are leading the way for a more confident, diverse, and inclusive industry.
So, without further ado, we invite you to join us in giving a huge round of applause to the Top 50 Women in Accounting for 2023. These remarkable female accountants are breaking barriers, creating opportunities, and changing the face of the accounting industry. Let their achievements inspire us all to strive for greater success, confidence, and inclusion in our work and in our lives.
From the judging panel
Head of Accounting (APAC) at Ignition and Director @ businessDEPOT
"What was particularly inspiring this year was the diversity of roles represented in all the submissions. There were women from all facets of accounting going out of their way to invest in the next generation of accountants – everything from tax accountants, bookkeepers… women in public practice and women in C-suite roles."
Founder @ Wealthy Women Daily
"These women are not using their success solely for themselves, but they are using it to uplift individuals, communities and the profession as a whole. Whether it be helping someone gain exposure to a new opportunity in order to build their confidence or leading an organization so they can be the change they want to reflect in the profession."
Director of Soaring Falcon @ Smart Offshore
"Another theme that stood out to me… was that they were able to make positive changes in their lives by being assertive and standing up for themselves. They all also emphasized the importance of seeking out support from others."
Managing Director, AMER @ Ignition
"It's clear that there are many walls and ceilings that we need to bash through to get the profession to an equitable and equal fair play environment. And I think that this award, Top 50 Women in Accounting, has a role to play in doing that."
Master Problem Solver (Managing Director) @ Ontrack Bookkeeping Ltd
"I've been so inspired by the stories that I've read. The courage, the bravery, the vulnerability that's been shared – the way showing that's been modeled by these women in the accounting industry – is just inspiring."
"I think for me, it's really about the tangible impact that each individual has had on both empowering and raising and elevating those female voices within our industry. It takes a lot of leadership and it takes a lot of resilience to be able to do that."
Chief Executive Officer @ IRIS Software Group
"I was so inspired by everything you've done to grow yourselves and the people around you; the impact on your communities and your network; the resilience you've shown. It was so hard to pick a winner."
Founder, Amanda Gascoigne Consulting @ The Balanced Firm
"One thing that really inspired me was just how much these amazing women are giving back. They're giving back in not only the accounting community but other communities that they belong to. They're volunteering, they're mentoring, they're really doing what they can to inspire and uplift others."
Co-Founder & CEO @ Ignition
"It was awesome to see so many amazing submissions from all around the world. These are women who are making a difference globally. And it's an honor to be a part of that, as this recognition has grown and grown over the years."
Founder & CEO @ Nitram Financial Solutions
"What inspires me most about this year's Top 50 submissions is the number of people and candidates who do so much and have such a great impact on our industry. They're providing various levels of training and support to teach people the financial education behind the accounting, and they're helping our younger generations to move forward."
Founder & CEO @ Fearless Foundry
Host of the Accounting Influencers Podcast and Co-founder @ Accounting Influencers Roundtable (AIR)
"Two things stood out for me when judging these awards. Firstly, the sheer numbers of women in the accounting world who are actively making a difference. Secondly, the quality of their mentoring, personal branding, and content, as well as the connecting, advocating and influencing going on to make such a difference, so much of which goes under the radar."
"Al-Nesha is passionate about increasing the number of sustainable businesses in marginalized communities, changing the stigma that successful accountants are burned-out accountants, and helping to create more diversity in the accounting profession."
City of Pueblo, United States
"With her volunteer work at the state and national level, Alex strives to promote and educate young professionals on the CPA profession and career possibilities, helping them build networks to call upon as they grow in their career."
Royalwise Solutions, United States
"Alicia has created a vast NASBA CPE approved video training library to teach bookkeepers and business owners how to use QuickBooks."
"Alice has been practicing in the insolvency industry for over 20 years and is only one of a handful of women who are both registered liquidators and registered trustees in bankruptcy."
The Oakley Group, LLC, United States
"Alyssa makes a huge effort to support small businesses and help lead them to success. She inspires because of her devotion and faith in the success of each of her clients."
Institute of Certified Bookkeepers (ICB UK), United Kingdom
"As ICB CEO Ami is the Queen of the Bookkeepers. Everything she does is to further the recognition of the profession – and you can tell how much she cares."
Horner's Corner, United States
"Amy is a thought leader who advocates for mentorship programs, enjoys sharing valuable content via Horner's Corner, and has successfully led strategic initiatives that resulted in the progress of strategic goals."
First Tax Service, Inc., United States
"Under Anh's leadership, First Tax Service, Inc. has flourished. She led her team to take on higher ticket items and expanded the firm's services to include tax consultation and tax resolution."
"In big and small ways, Anna consistently encourages me to grow. She is supportive in concrete ways by offering learning opportunities and insightful feedback."
VNC Automotive, United Kingdom
"Becky was thrilled to be elected as a director, trustee and member of the AAT Council, which shows how trusted and respected she is in the industry. She is determined to champion women within the accounting and finance world and blow stereotypes out of the water."
HLB International, France
"Bettina is a multilingual business development and audit specialist, focused on connecting international businesses with professionals in the fields of audit, taxation, payroll and HR, to guarantee a tailor-made and seamless 360-degree service offering."
Ledgerly Consulting, United States
"Brittany sets out each day to make an impact in her work – not just change for the sake of change, but with a focus on process improvement, compliance, efficiency, telling the story."
Manay CPA Inc, United States
"The story of Manay CPA is not only a testament to the power of hard work and dedication, it's also a shining example of how a company can thrive when its leaders prioritize their employees' well-being and foster a culture of inclusivity and growth."
Moore Professional Services, Cayman Islands
"In addition to being the youngest female partner, youngest female equity partner within the last few years, Candice is now the Managing Partner of Moore Professional Services, one of only a few female-led public practice firms in the Cayman Islands."
Dexterous Group, Australia
"Not only does Carly find time to work and balance her role as Head of CFO Advisory with family life, but she also manages to post LinkedIn videos regularly to diversify her CFO portfolio and Dexterous Group clients."
Diversified Communications UK - Accountex, United Kingdom
"Caroline has grown Accountex London to the biggest conference in the UK accounting calendar. Delivered record attendance numbers at Accountex Manchester and launched Accountex [in] Madrid and Accountex Canada in 2022, and Accountex Australia in 2023."
Laurus Bookkeeping, Australia
"Cassandra founded and facilitates the 2,000 member-strong Bookkeeper in Practice Facebook group, is a Director at Australian Bookkeepers Association, member of the exclusive Xero Partners Advisory Council, and a member of the Tax Practitioners Standards and Governance Forum."
The Entreprenuer CFO, United States
"Cecilia is the author of the best selling book Dear Accountant and the host of the popular podcast of the same name."
Open Energy Market, United Kingdom
"Chengai is a committee member of Zimbabwe Accountants International Limited in the UK. This is a group of ACCA students and accountants who interact daily on a WhatsApp group."
PJCO Chatered Certified Accountants, United Kingdom
"Now two years' qualified, Chloe focuses on mentoring other young women coming into the industry, teaching them that it is possible to push the boundaries within a male-centric industry, and to be that accountant and small business advisor that people who have run businesses for many years can trust and depend on."
Elizabeth Pittelkow Kittner
GigaOm, United States
"Elizabeth has been a part of a Women's Mentoring Circle through the Illinois CPA Society for 10 years. As part of this Women's Mentoring Circle, she has advocated for women in their roles and empowered them through professional development sessions like negotiation skills and executive presence."
"Through her Australian Tax Accountant Practical Training Program, she has provided practical skills and knowledge to people with no prior experience in public accounting, enabling them to work in the industry and promoting greater diversity in the field."
Majors Accounts and Co Ltd, United Kingdom
"Eriona has been on the forefront of the digitalization of accountancy, onboarding new technologies and being an example for all people in the industry, taking risks and being one of the first to seek innovation and creative solutions to accounting."
Benedetto Accounts & Tax, United Kingdom
"In Georgia's financial wellbeing consultations she helps women with easy money management, because there is a large proportion of women with self-doubt and fear surrounding money management."
"Hira's advocacy for flexible work arrangements and the normalization of remote work has helped pave the way for a more inclusive and sustainable work culture in Pakistan."
"With the help of Joynivee Chua, TaxSmart Cafe has grown to $350k revenue in 2021 and has even reached $1M revenue in 2022, and 1.7M to date (April 2023), and now [has] seven accountants."
Valkyrie Accountants & Advisors, Australia
"To the community, Kate's inspiring nature has shone, with a plethora of small business owners achieving financial literacy on both a business and personal level due to Kate's educational and informative approach to consultancy."
Leaders Online, United States
"A passionate influencer and thought leader in the accounting industry, Katie has inspired me from afar for a number of years through her knowledge and the way she holds herself."
LJM Bookkeeping Ltd, United Kingdom
"Lara was the first bookkeeper to be part of the Early Adopters Hub – a group of accounting professionals interested in software and innovation. She also sits on the ICB's Advisory Council and is keen to encourage support for all women in the industry to understand they can have the business they want."
"Lisa has been involved in ICNZB and is also on the board of ATAINZ, working tirelessly supporting all bookkeepers and accountants in NZ."
"Mayumi has created a CPA firm franchise that allows women to have a career and a family. She inspires us everyday to build our firm around our life rather than building our life around our firm."
Ad Valorem Group Limited, United Kingdom
"Nikki continues to display leadership to young and old men and women, driving higher standards with a huge focus on technology-led service."
Hays CPA LLC, United States
"Recognized and awarded for her leadership throughout the years, she is committed to empowering women in the accounting and finance industry by advocating for and mentoring young ladies. She frequently collaborates with universities, not-for-profit and other organizations in presenting free webinars and participating in podcasts."
Price Mann, United Kingdom
"Palak believes it is important to keep learning, and has educated herself on understanding barriers that can prevent representation. She also sponsors children from Kenya and India as she believes that education is a powerful tool to bridge the gaps that we face."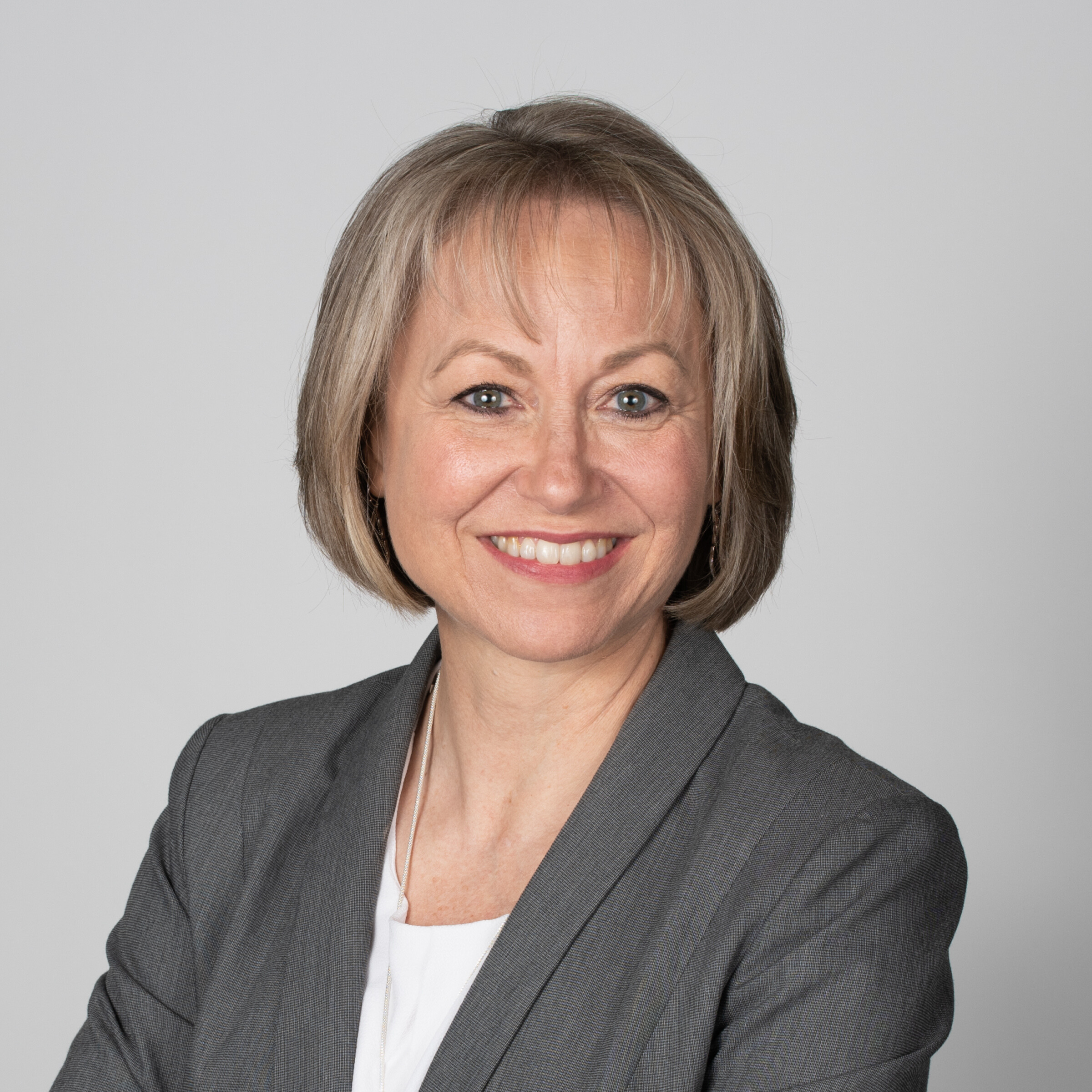 United Parcel Service, United States
"Patti has over 22 years of progressive senior leadership at UPS, culminating in a C-Suite role as Chief of Accounting. She is a talented, knowledgeable and relevant business woman, who has paved her way to the top, and mentored a lot of people along the way.
striveX Limited , United Kingdom
"Rachel inspires many women to pursue a career in finance by breaking down what can often seem like an inaccessible world and offering free resources to those looking for information on general business topics, and how to break into and progress in accounting."
InDepth Accounting, Australia
"Renee started InDepth to enhance her career despite the demands of supporting two children living with challenges, and her mother through her terminal-disease journey. Empathizing with the visible and invisible challenges of others, she fosters a warm, supportive female-only workplace community, prioritizing relationships over performance metrics."
Intend2Lead LLC, United States
"Sarah gives back, leading in a VP role and serving on executive and justice, equity, diversity and inclusion committees for CPA Consultants' Alliance, speaking for non-profits, participating in collaborations/advisory boards, and serving as mentor to many."
UK Civil Service, United Kingdom
"Sarah notably played an instrumental role in the creation of CIMA's Women in Leadership Forum – a network of CIMA members dedicated to supporting women in finance and accounting and helping them build their dream career."
Hunter Taxation Services, Australia
"Shanna mentors accountants, as well as teaching new public practitioners how to run a successful business through CPA delivered workshops. Her work with CPA in introducing high school children to the accounting industry has been nothing short of remarkable."
Wing (an Alphabet Company), United States
"Shannon is a dynamic and visionary leader who has made a significant impact in the business world as one of a handful of black female CFOs and operators in Silicon Valley. Despite facing numerous obstacles in the tech world and being passed up for opportunities, she has persevered and worked tirelessly to increase her networks and build trust with key players in the industry."
Sharon Perry & Associates, Chartered Professional Accountants, Canada
"Sharon is a pillar in her community supporting youth and sponsoring many events. She has made substantial contributions to the local hospital, local schools and provides mentorship to youth and those in need for financial/accounting guidance."
Financial Solution Advisors, United States
"Shelly obsesses about the well-being of her staff. She is constantly finding new, creative ways to help make this an environment where her employees can thrive in their careers."
"Shiv is a passionate advocate for various causes, including women empowerment and entrepreneurship. Through her talks on #womenfounders, #fearlessfemales, and #womenentrepreneurs, she has inspired countless individuals to overcome their fears and pursue their dreams."
UpTraining and The CORE Leadership Institute, New Zealand
"Simonne is amazing for our accounting industry full stop. Training, support, free weekly crack the code sessions for anyone, heart-led support and help so accountants can thrive in the industry."
"Sonia turned Chaser around with a new strategy and renewed focus. Leading a global business, with employees embracing a remote approach to work."
Accounting Heart, Australia
"Sonia is supportive, innovative and a leader in her field. She recently put on a successful Women's Day networking event to launch the Accounting Innovators Australia community of practice, which has a big focus on supporting women in accounting."
"When she returned to finance, she saw a need to do something about the female talent pipeline, and created LIFT – Ladies In Finance Time – with a simple ambition: "Inspiring the next generation of awesome finance women by connecting and actively sharing real life experiences, ideas, and supporting each other."
MWM Advisory Pty Ltd, Australia
"Susan has worked to connect female professionals in her area, organizing many lunches and coffees for women from our own and other businesses, building, fostering professional and personal relationships between women across accounting, legal and financial planning industries."
"Twyla is a pod leader in FreshBooks' Diversity, Inclusion & Belonging (DIBS) program. As pod leader, she communicates and coordinates with delegated DIBS champions to help promote initiatives that foster diversity and inclusion awareness and engagement throughout FreshBooks."
Over to you:
We hope this announcement of the Top 50 Women in Accounting for 2023 has likewise inspired you and shone a light on the incredible achievements of women in accounting. Let's continue to champion diversity and inclusion and support one another in the pursuit of success.